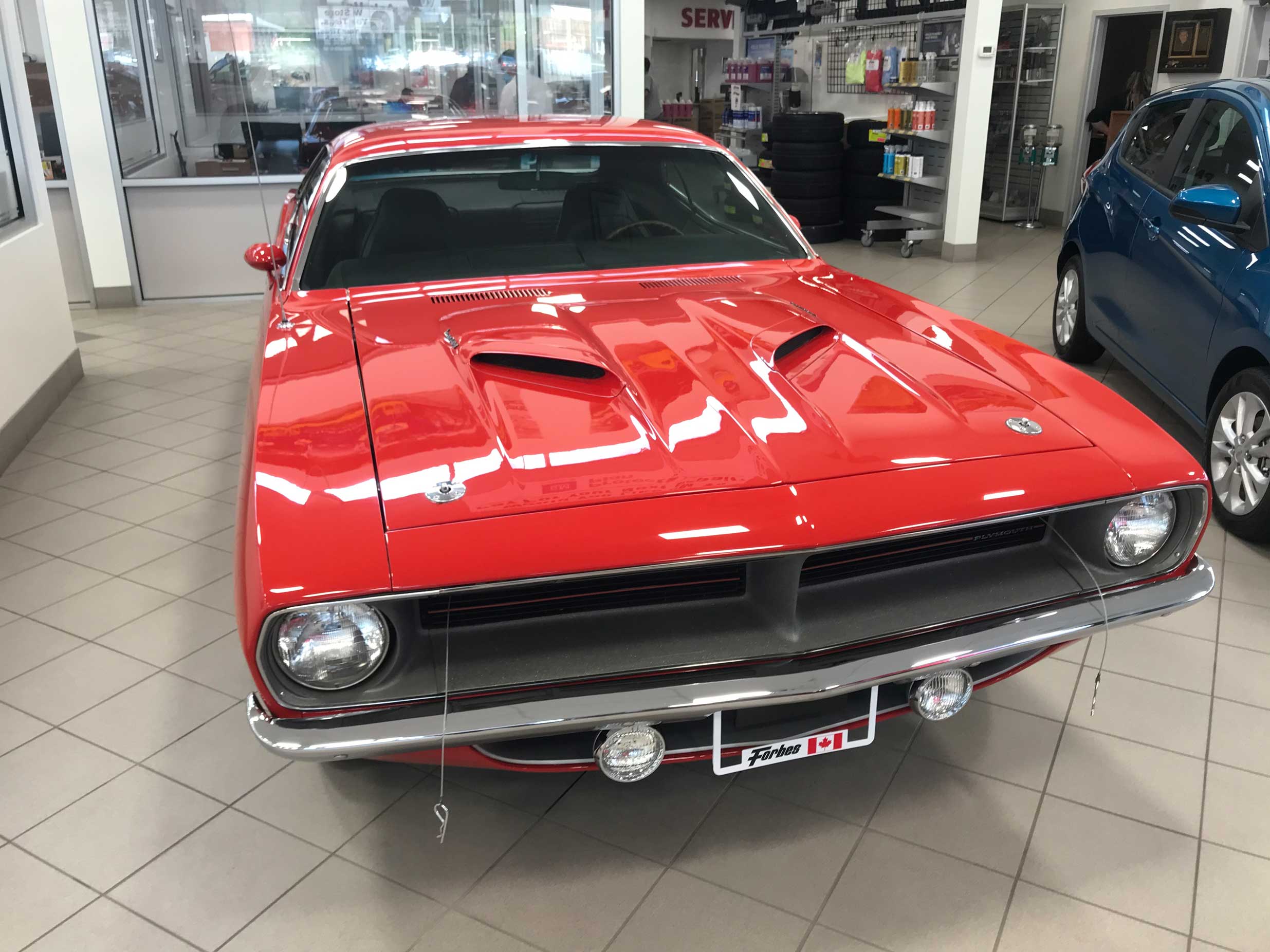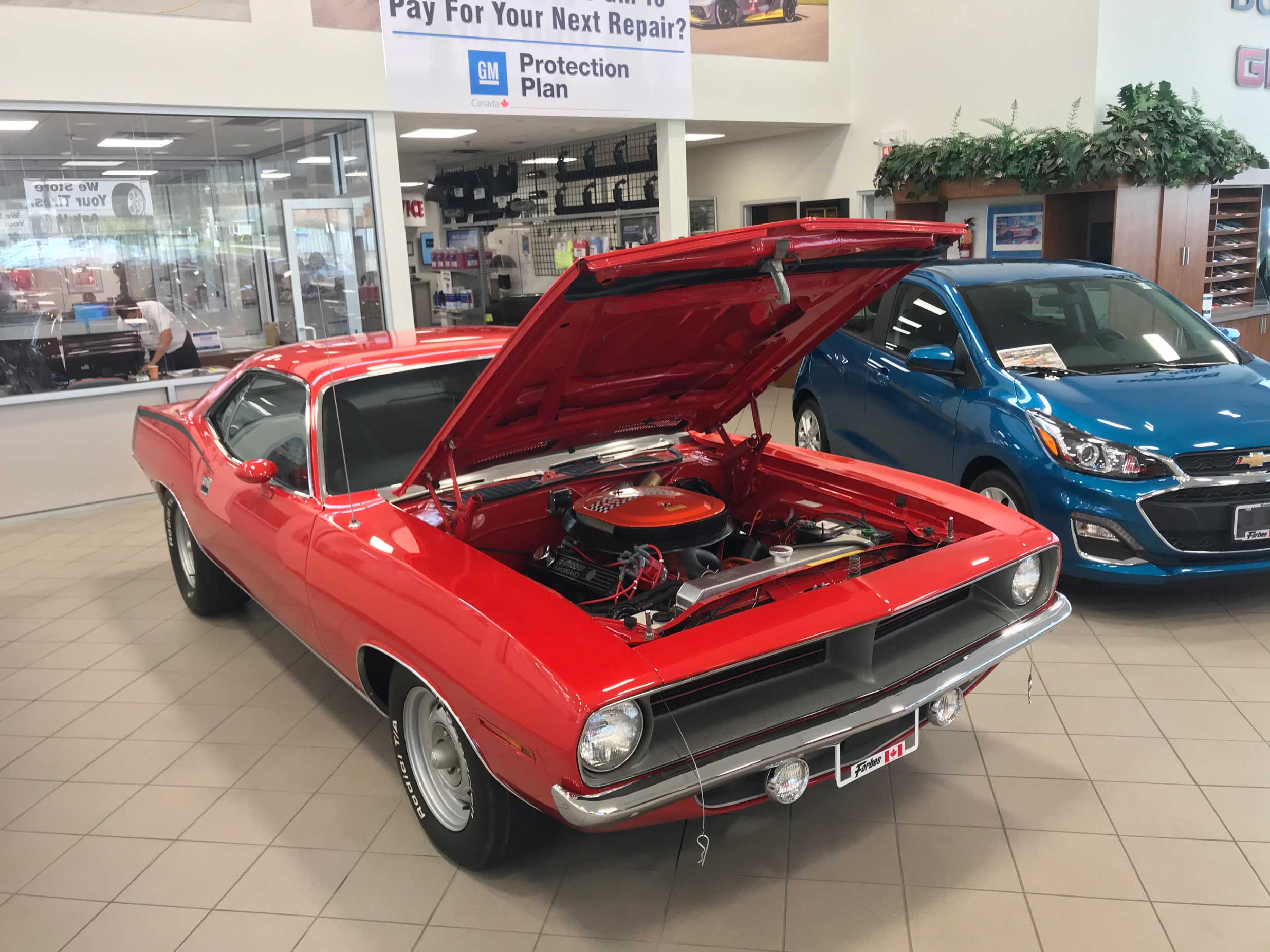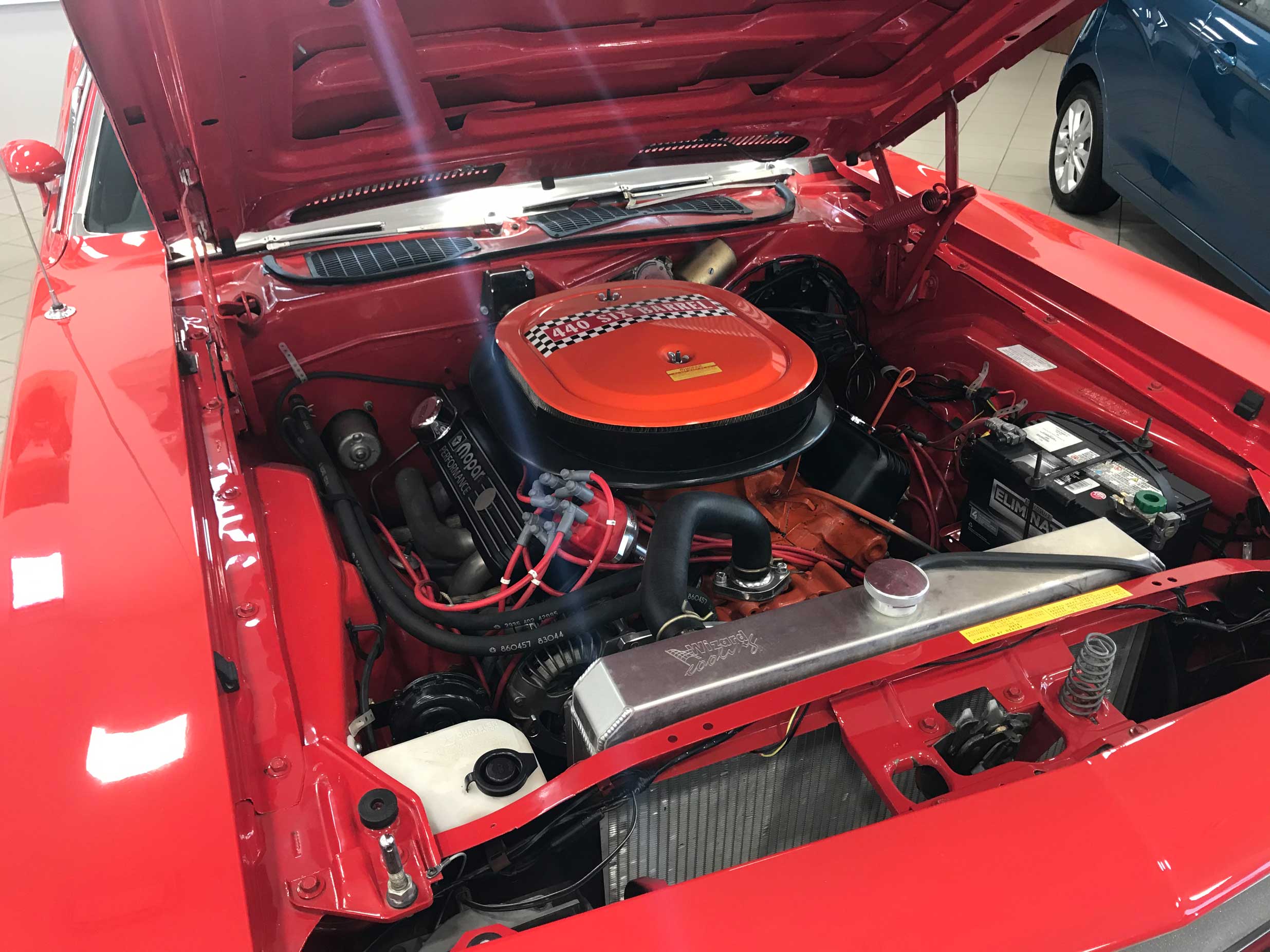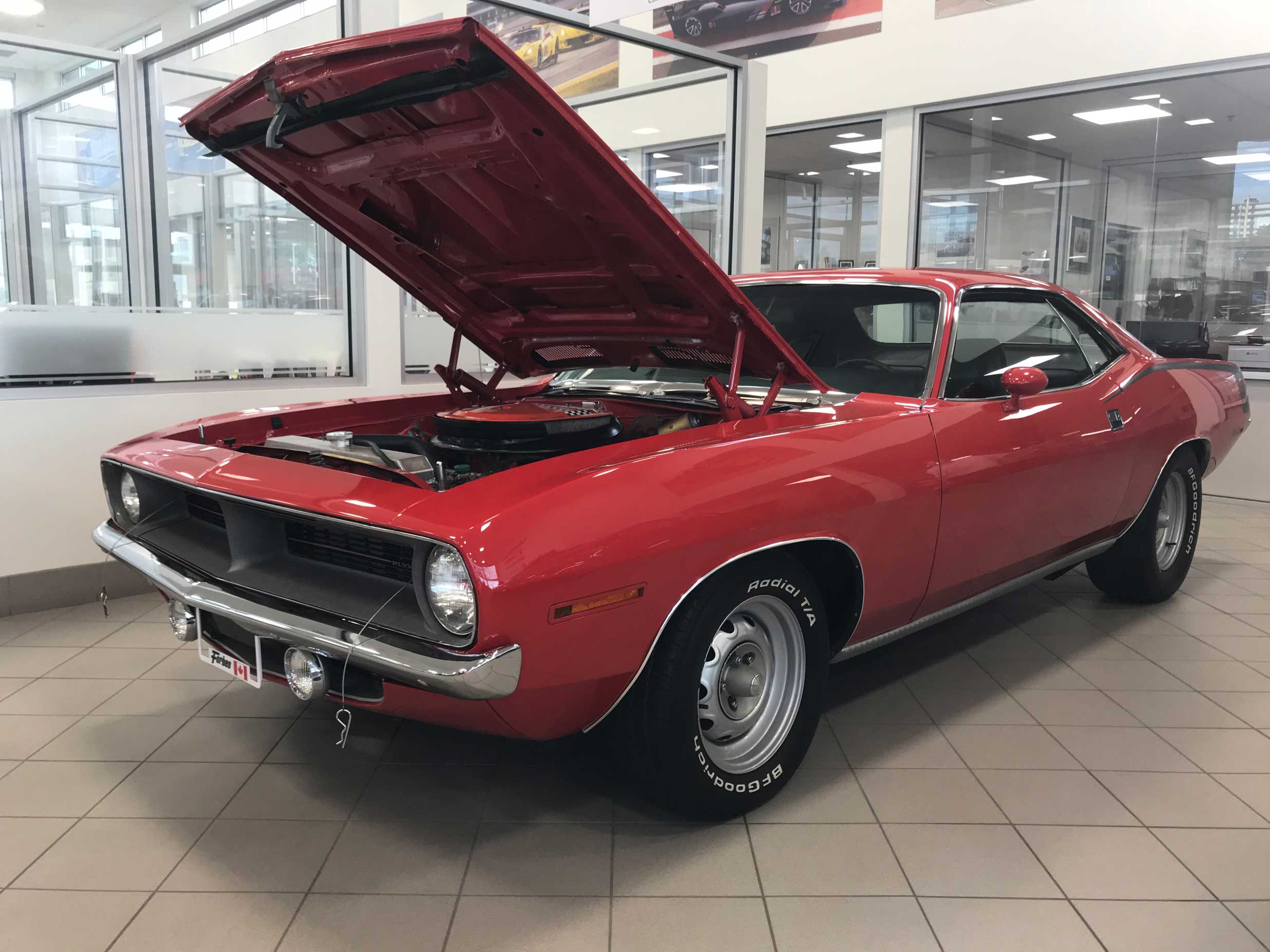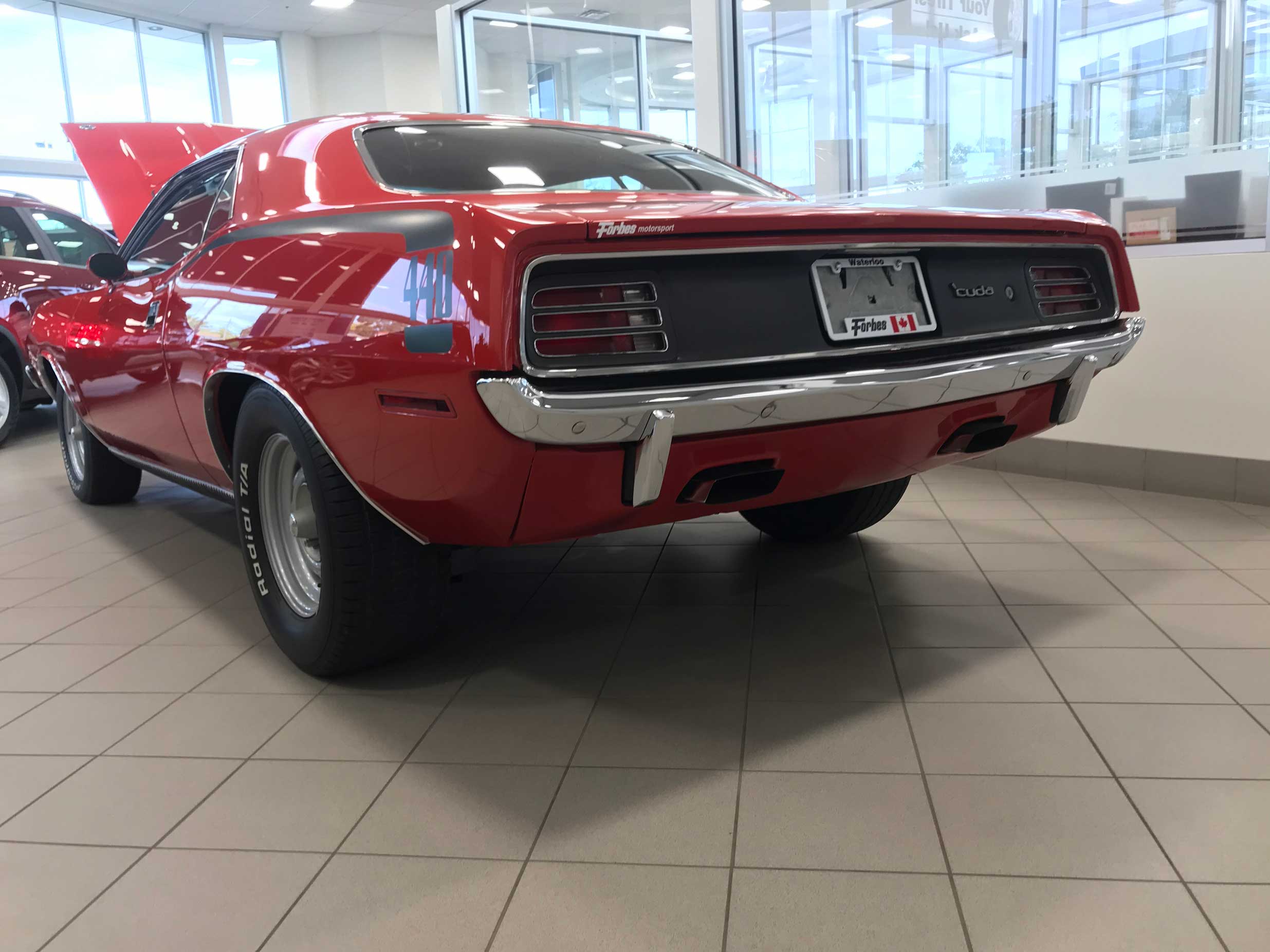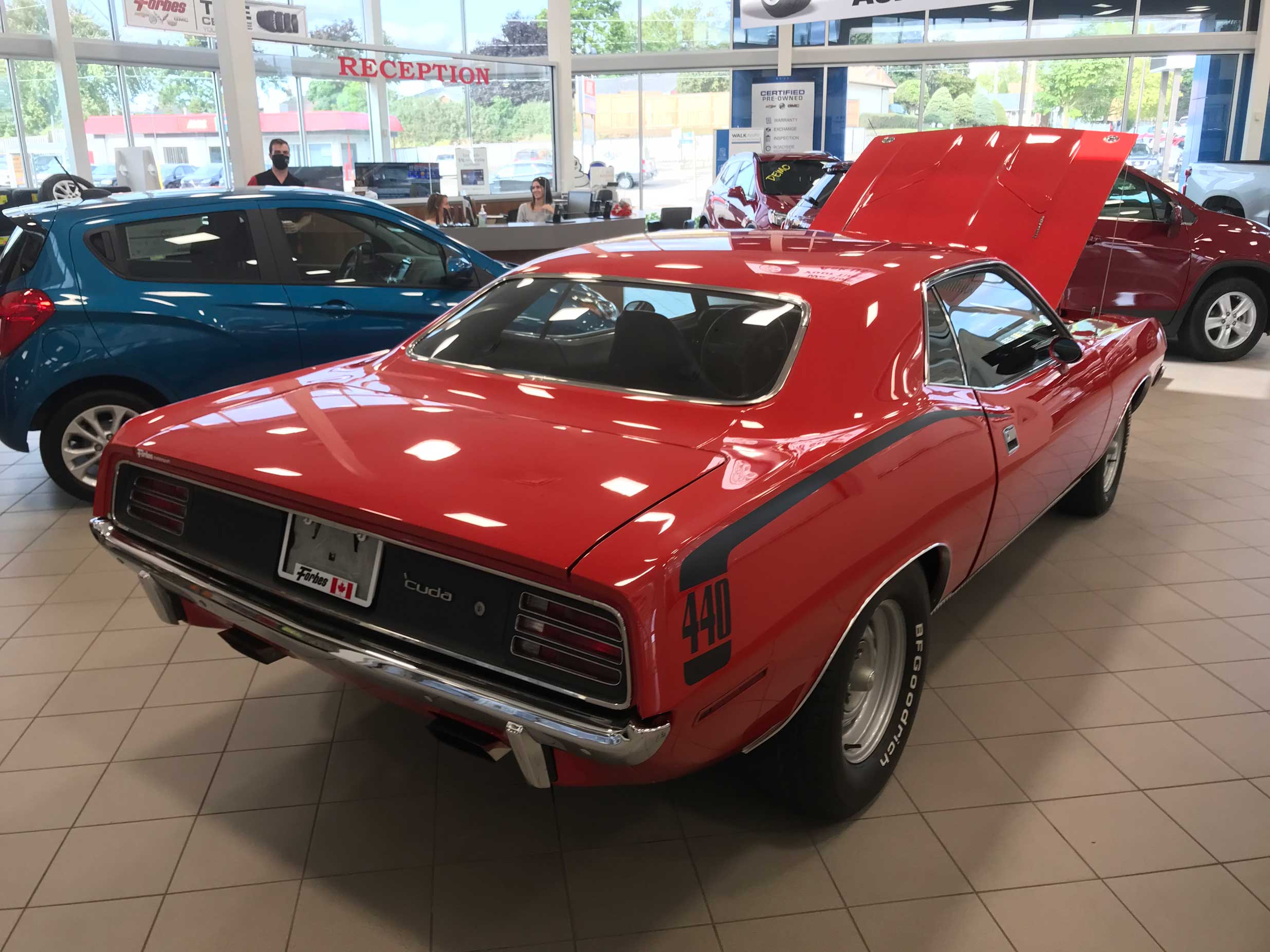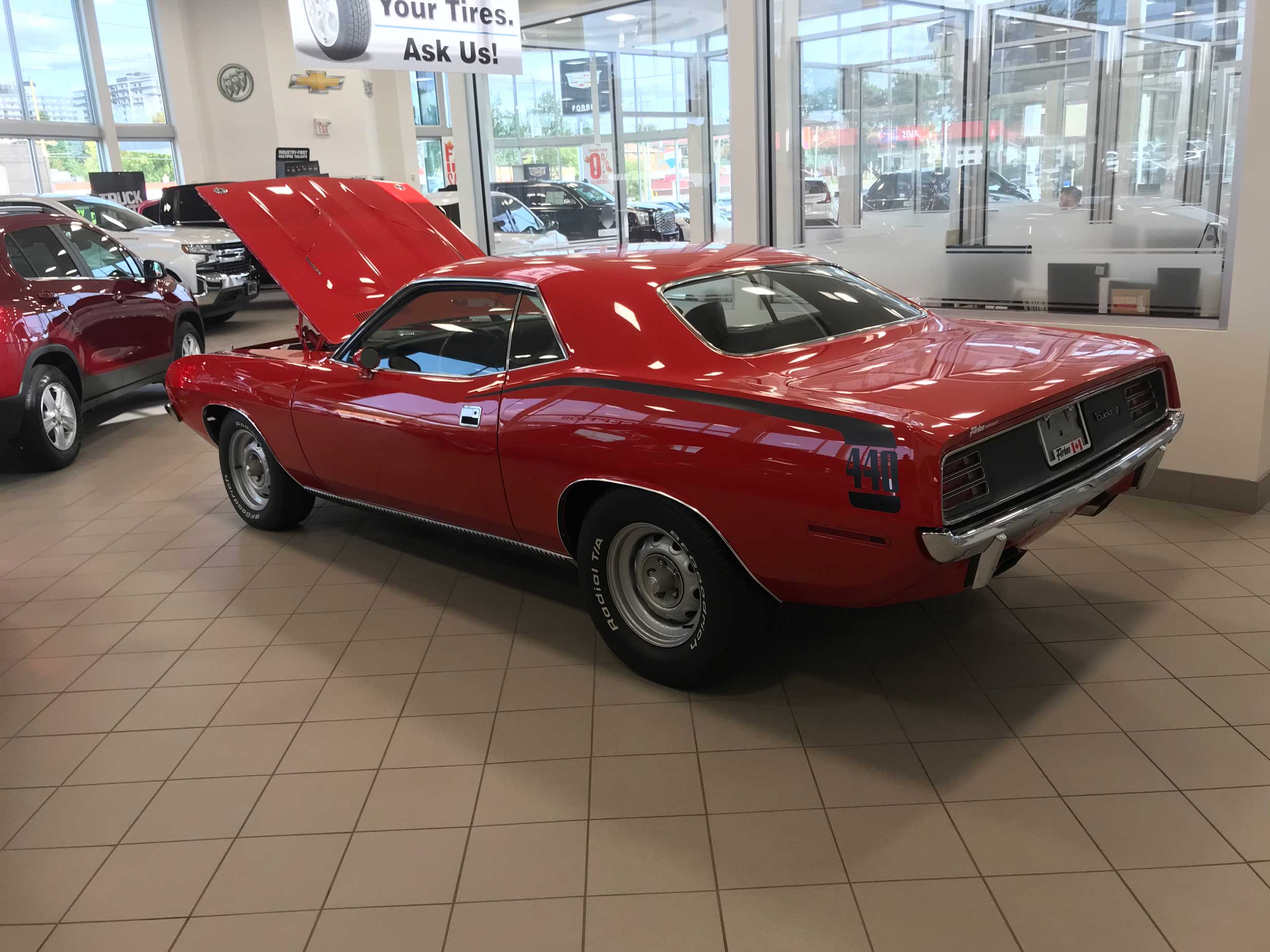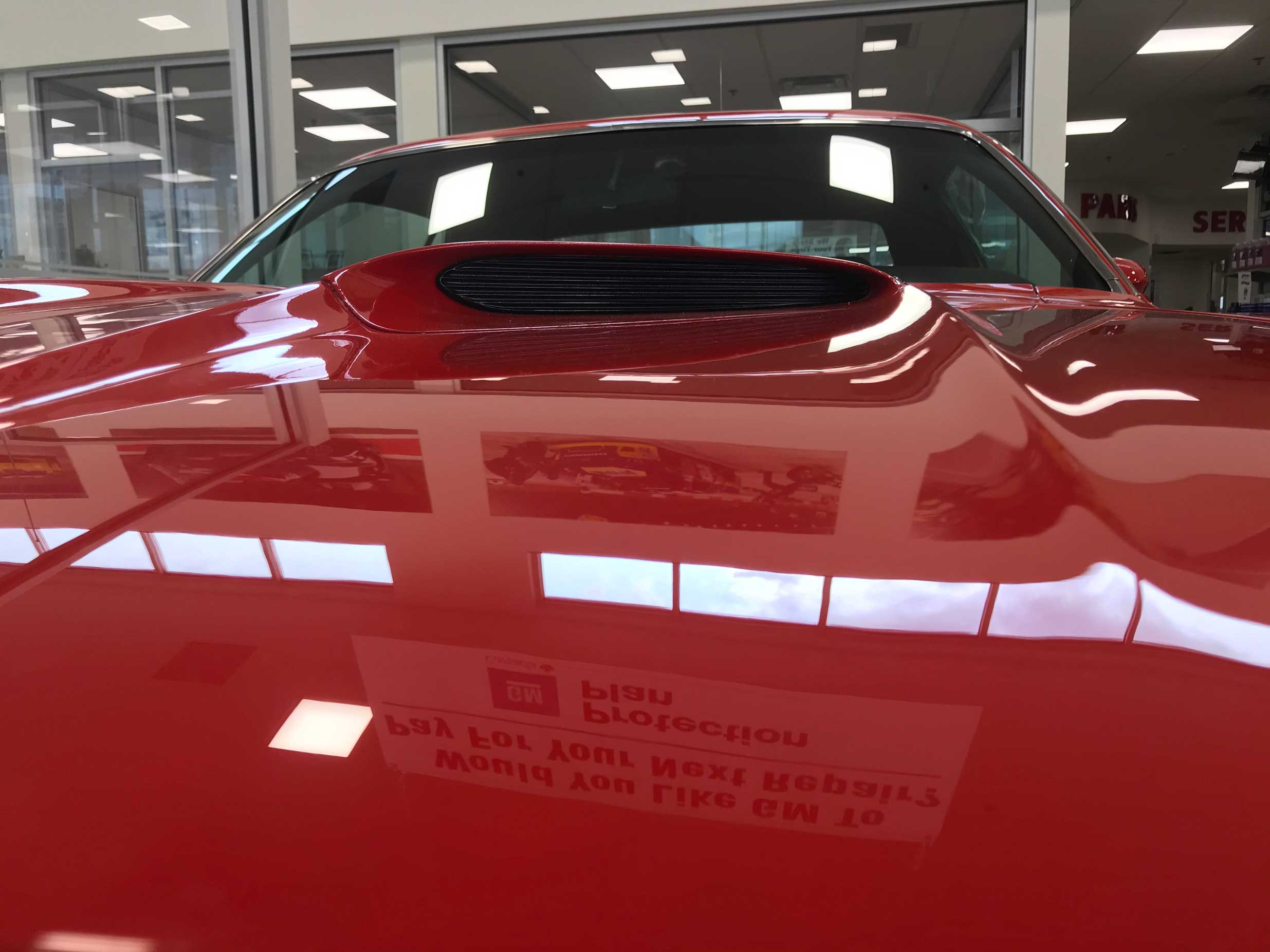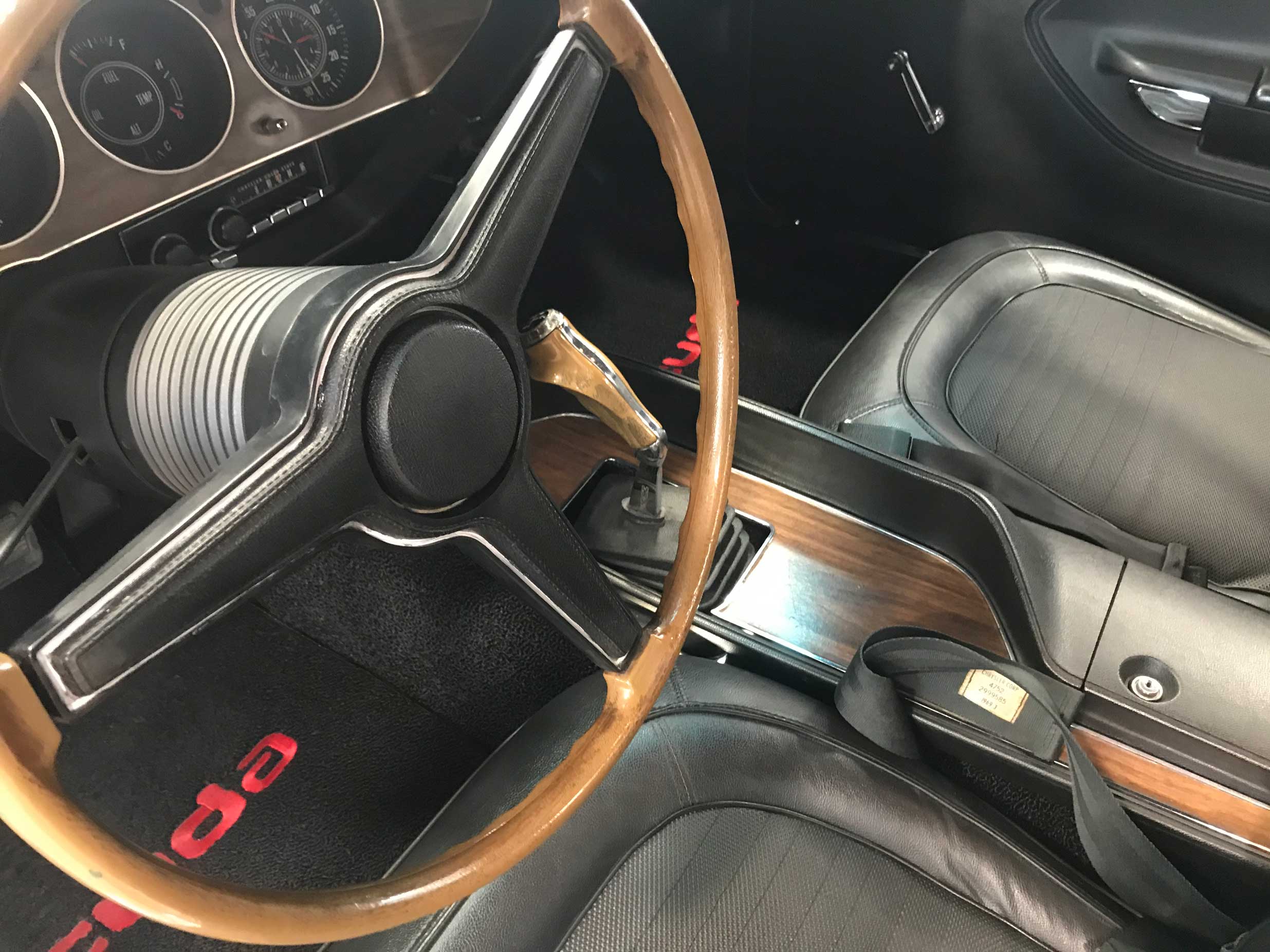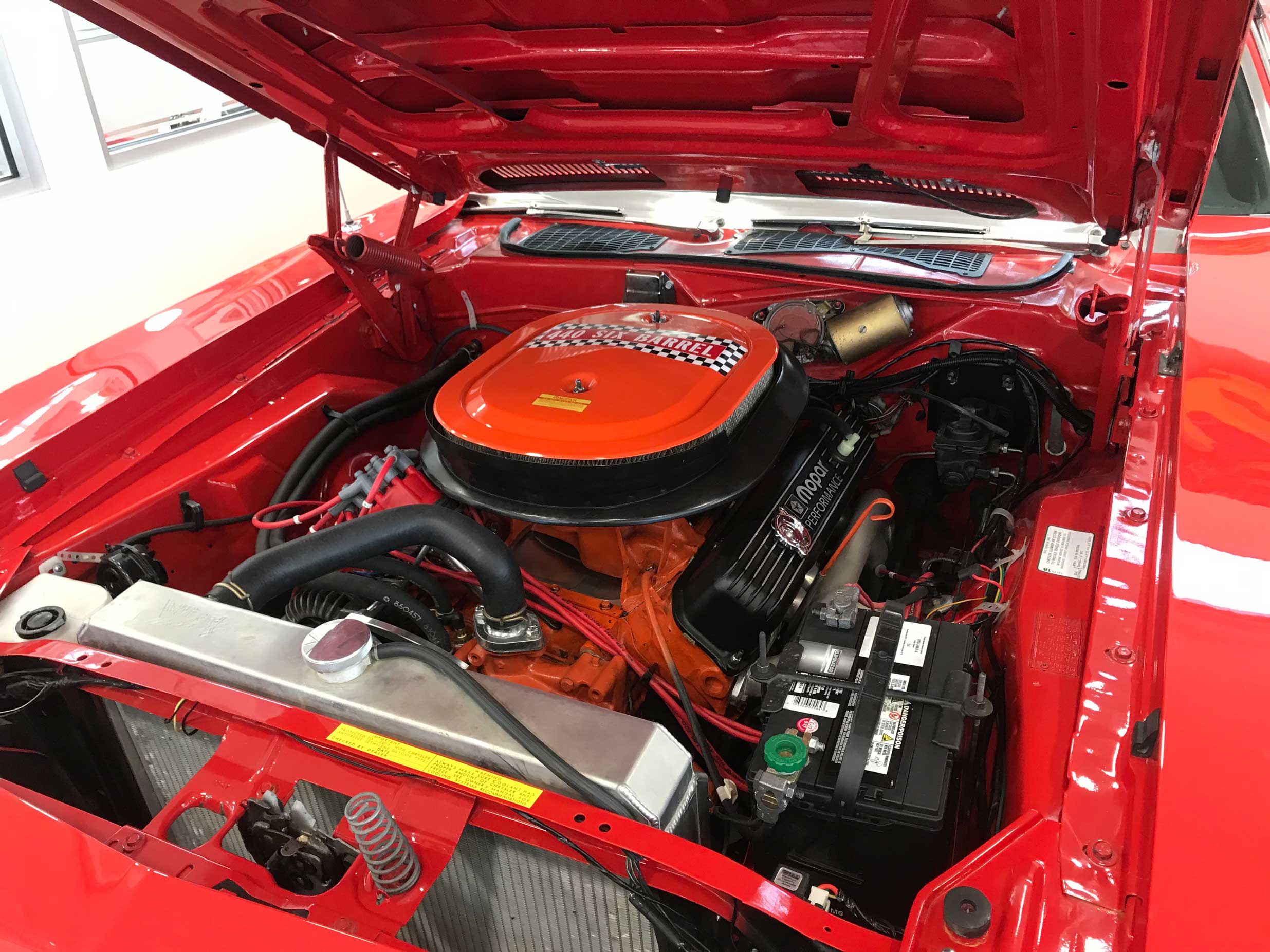 NUMBERS MATCHING
2 door Coupe
4 speed
In 1970 there were 1755, 440-6bb1 Plymouth Cuda 2 door hardtops produced and of that number 902 were built with 4 speed manual transmissions.
This car was produced Oct 12 and the Hamtramck, Michigan plant and was built to Canadian specs.
This car is currently listed int he Galen Registry.
The fender tag decoding reflects the following:
440 390HP 3-2BBL 8CYL
Built Hamtramck, MI, USA
Sequence no. 156942
440 cid 3×2 barrel V8 (high performance) 390hp
4 speed manual transmission
Bright red exterior colour
Trim – high, vinyl bucket seats, black
Build date: Oct 12
Order no. C31602
Track Pak w/3.54 ratio
Rally's Instrument Cluster Package
Console with woodgrain panel
Bucket seats
OS dual racing mirrors
Hood tie down pins
Hood/fender mounted turn signals
Roof drip rail moldings
Wide sill moldings
Belt moldings
Decklid molding treatment
Dual exhaust
Chrome exhaust tips
Tachometer
Radio solid state AM (2Watts)
Longitudinal stripes, black
Build to Canada specs
26 inch radiator
Dual electric fans
MS #200
VIN BS23VOB156942
The odometer shows 1,246 miles since restoration.
Price $139,995 CND $110,000 USD plus taxes and Licence fee, if applicable.
Call a Forbes Motorsport representative for availability details!